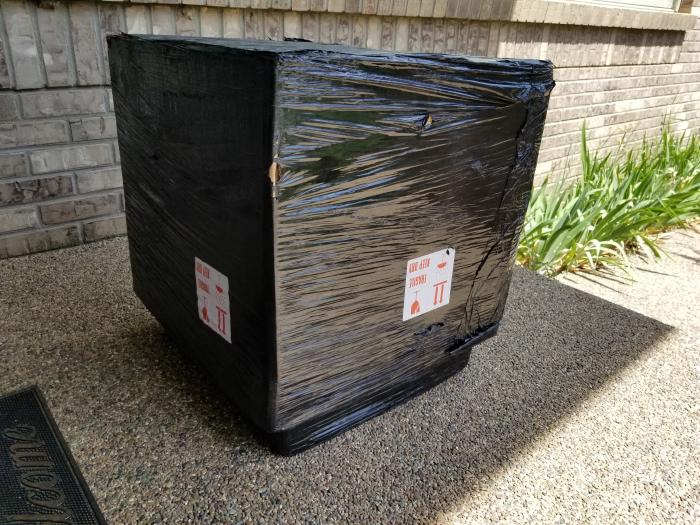 I opened my present to find two pieces of damage. Honestly though, the packaging was pretty good. I think part of my problem was that I ordered so much filament and it made the package appear to be on a pallet which confused the delivery company.
One of the y-axis zip ties broke which is no big deal but the real issue was that the left z-axis idler was broken.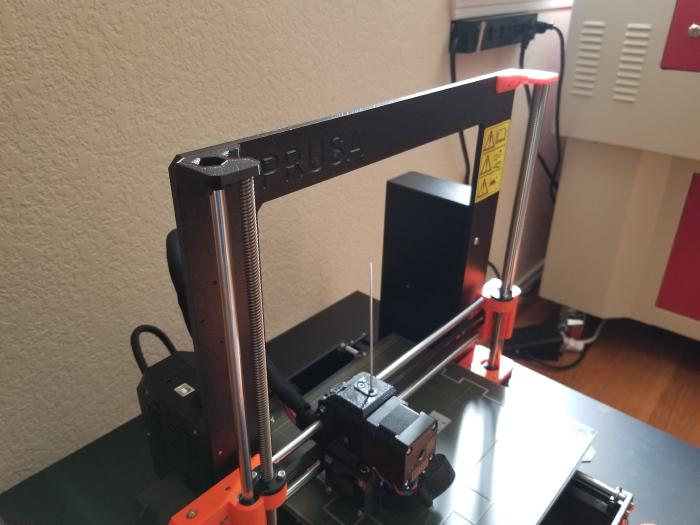 Thanks to a friend I had a new idler within a day or so. Unfortunately, after printing the test whistle some new damage had appeared on the lower left motor mount.
And with a little clamp I was able to print my own new lower left motor mount. It was a bit tricky to figure out how to replace that mount as the entire x-axis had to come off.